Just For Kids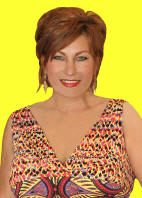 Hi. Iím Andrea and I want to welcome you to ďJust For Kids.Ē You can be a ďFit and Healthy KidĒ by being physically active and eating right.

Read about fun ways to get your body in shape and be fit such as playing games with your friends or interesting activities you can do with your parents. You will also learn about eating healthy food and find some simple and fun recipes you can try out with your parents.

A ďFit and Healthy KidĒ should be active at least 60 minutes each day. When you do that, you are building muscles and getting strong and itís good for your heart. Moving around also makes you feel good!


Be Active!



Games you can play that will keep you moving

There are many different fun games you can play with your friends and family. Visit www.gameskidsplay.net and find out.


After-school programs or neighborhood recreation center

Explore with your parents whether you can participate in any after-school programs or join a neighborhood recreation center.


Take a class

Suggest to your parents to take swimming, dance, self-defense or any other class you enjoy.


Join a team

Join a basketball, soccer, baseball, football, field hockey, softball or any other sports team.


Help with household chores

Do your part helping with chores. Not only does it feel good to help, but itís also a great way to be active. Some suggestions: vacuuming the floors, walking the dog, washing the car, mowing the lawn.


Think of fun activities that also keep you moving

Think of different activities you can do, during the week and on weekends, that are fun and also keep you moving, and suggest them to your parents:

* Go on a bike ride
* Take a hiking trip
* Take part in a charity walk
* Go to the pool
* Visit the zoo and walk around
* Go to the park, have a picnic and play ball

And remember: keep moving every day and have fun!

<![if !supportLineBreakNewLine]>
<![endif]>www.kidnetic.com
www.verbnow.com
www.kidshealth.org/teen
www.bam.gov
www.surfnetkids.com
www.hhs.gov/kids
<![if !supportLineBreakNewLine]><![endif]>