The Connection

Mind, Body and Soul

Sometimes, when giving somebody with very tense neck and shoulder muscles a massage, I joke around, telling them that I can see names of people engraved in those tense muscles, and that usually serves as an icebreaker or provides for a light moment. Of course, there is some truth to it.

Because body and mind are interconnected, stress of any kind (involving people and/or circumstances), especially over an extended period of time, can influence our overall health tremendously in a negative way.

Just think about various statistics showing upward of 80% of health problems being stress-related. Imagine by how much that number can be reduced once we know how to decrease stress in our lives and discover ways to deal with stress that will work for us!

You will find various suggestions and tools on that subject when navigating through my website. Try out the approaches appealing to you and use the method(s) of stress relief that works for you.

The key to achieving and then maintaining good health is a comprehensive approach. It includes healthy lifestyle choices, a healthy diet, self-responsibility for your wellness, regular physical activity, and a positive mental attitude and mindset.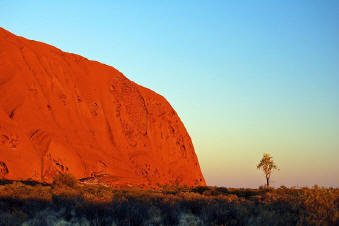 Research has shown that negative emotions of fear, frustration, blame, hate and anger cause disorder in the autonomic nervous system (ANS) and can have a negative effect on your immune system. On the other hand, your immune system can receive a boost and the efficiency of your heart can be increased by positive emotions of joy, appreciation, care, compassion and love.

On matters of the heart, studies have shown that in general, being in a loving relationship of any kind, especially in happy marriages, can help your heart and your overall health. However, beware that the opposite can be true for negative and toxic relationships.

I believe the following shows the connection between body, mind and soul perfectly. One of my first massage clients was a sixty-something, very nice gentleman to whom I gave massages on a regular basis. I sometimes joked with him about his neck and shoulder muscles being like a ďbrick wall.Ē After the massage, his muscles were relaxed and he felt good and was in excellent spirits. However, when I saw him the next time, his muscles again were like a ďbrick wall.Ē I knew from talking to him that he was retired and his personal life seemed to be okay. So I had no idea why his muscles stayed pretty much tense most of the time, to the point where he almost couldnít move his neck from one side to another. Naturally, I knew that there had to be a reason for that.

And then, one day he opened up to me, telling me how he was still angry at his parents (who were deceased) for him not having had a happy childhood and always feeling like they preferred his brother over him. When I listened to him, I could hear his anger in his voice and realized that he was still blaming his dead parents for how he felt and probably for most everything that went wrong in his life. I thought that he most likely had never been able to enjoy life to the fullest, because he ended up blaming his parents for everything that went wrong, and therefore hardly took responsibility and didnít feel the need to change things himself, because it was his parentsí fault.

Now, this man carried that blame with him his entire life. And it showed in his tense neck and shoulder muscles. After hearing his story, I paused for a moment, and then suggested to him that in order to get to a better and more balanced place, he needed to let go of these negative feelings and forgive everybody involved: his parents, his brother and finally himself. I told him that if I was in a situation like that, I would seek counseling.

After that we parted and I didnít see him for some time. But one day, out of the blue, he called to make an appointment and when working on his neck and shoulders, I noticed how much more relaxed his muscles were. I was about to make a comment about it when he told me, ďYou know, I took your suggestion and talked to a counselor and Iím feeling so much better now.Ē

He didnít have to tell me at all; his body had told me already.

I lost him as a regular client, because from that time on he got massages more infrequently--as he called it: for maintenance and preventive healthcare only, but not out of necessity, as before.

Somehow, I felt happy losing him as a ďregularĒ client.