Enjoy Life!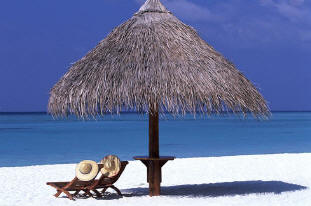 Let me tell you about a client of mine whose photo could be right next to the headline. This lady is truly enjoying her life. She has been getting regular massages from me for quite some time. I never asked, but I would say, she is in her seventies, but younger looking and young at heart. Donít those two things often go together?

This lady and her friends work out regularly at a gym, attend various classes there, walk, even do some weight training. Excuses donít exist in their vocabulary. No rain, snow or other condition can keep them from sticking to their workout routine. They certainly put some younger people to shame.

Naturally, they get regular manicures and are well groomed altogether, they go on little and bigger trips and always try to explore and learn new things. We can talk about any subject, because she is interested in whatís going on around her. So, it didnít surprise me one bit when she announced to me that she signed up for a Salsa class! And I just know she will enjoy every minute of it.

There are ďoldĒ thirty-something people, who go through life without feeling a particular purpose, and there are ďyoungĒ seventy-something people who live their lives to the fullest.

If you feel as though you are just vegetating from day to day without feeling a real purpose and donít have any goals, feel bad frequently and have generally a negative attitude, SHAKE THINGS UP! Change the status quo!

Everything happening outside you is a reflection of what is happening inside you!

Find some time each day to do something good just for yourself. Make an appointment with ďSelf,Ē and keep it! Do something to feed your soul!

Do the things which you envision will play an important part in your ďnew lifeĒ: get a bike and take a ride on a Saturday morning before most people are up; make uncontrollable and passionate love in the middle of the afternoon; spend time with young people by volunteering at a Boys and Girls Club; buy the candle, book, perfume, dress, TV youíve had your eye on for some time; redecorate a room in your house; learn to speak another language; dance throughout your house to a new hot CD. And donít stop there!

Whatever you do, live your life to the fullest and enjoy every minute of it--and laugh often! Life is truly beautiful!