Start Early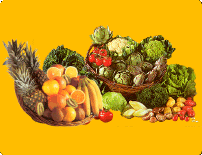 As childhood obesity has become an important health problem with more than nine million children over the age of six being obese, it is important to start promoting a healthy lifestyle by establishing healthy eating habits and physical activity as early as possible. Kids who grow up with these habits usually keep them for a lifetime!

A just-released study by researchers from Yale University and the University of Hawaii found that obese children are not only suffering from health issues like high blood pressure, childhood diabetes and eating disorders, but are also on a psychological level more often subject to teasing, bullying and other types of abuse and are two to three times more likely to report suicidal thoughts. The research shows that the stigmatization directed at obese children by other children, educators and others, even parents, is pervasive and unrelenting. The report further compares the quality of life for kids who are obese to the quality of life of kids who have cancer.

As kids usually emulate their parentsí behavior when it comes to eating habits and physical activity, make it a family affair! Get your kids involved and, depending on their age, have them take ownership of some of the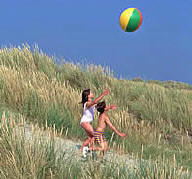 decisions; for example, which healthy foods to put on the shopping list, or which healthy snack to take for lunch the next day, and have them help prepare it. Try to make it fun and interesting!

This section will provide you with some general tips and ideas as well as simple and healthy recipes, and also invite your child to visit the ďJust For KidsĒ section.

For detailed information about nutrition, physical activity and other related issues for your child, please go to the links provided on this site.
Kidsource Online www.Kidsource.com
Kids Games www.gameskidsplay.net
WeCan! Ways to Enhance Childrenís Activity and Nutrition www.nhlbi.nih.gov
American Academy of Pediatrics www.aap.org/parents.html
The National Network for Childcare www.nncc.org
Kids & Eating Disorders, Empowered Parents www.empoweredparents.com