The Magic of Massage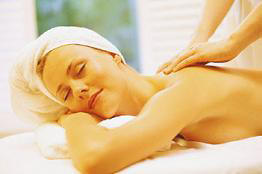 Getting a massage used to be reserved mainly for affluent people. Over the past few years however, it has become more and more mainstream as people are learning about the benefits of massage and are interested in looking for alternatives to deal with aches and pains and to get relief from stress.

Even though massage has risen in popularity in the United States, only a fraction of the US population ever experiences how wonderful it feels getting a massage. Compare that with other parts of the world, where massage and other alternative therapies are very common and even part of preventive healthcare, and you can see that there is room for growth.

Receiving a good therapeutic massage can do wonders for the body and soul. Some people get regular massages to deal with everyday stress, manifesting itself often in tight neck and shoulder muscles. Experts estimate that upwards of ninety percent of disease is stress-related. There is also something to be said about the power of the human touch, and statistics have shown that when, for example, babies born prematurely were given gentle massages, they gained weight faster and were able to leave the hospital earlier. After a massage, people feel generally positive, relaxed, even happy.

Massage is a perfect elixir for good health, but it can also provide an integration of body and mind. By producing a meditative state or heightened awareness of living in the present moment, massage can provide emotional and spiritual balance, bringing with it true relaxation and peace.

In order to maximize the benefits of massage, you should try some essential oils. People normally are affected in a positive way by various scents. The reason for that is that smells are interpreted by the area of the brain that is concerned with your emotions. Therefore, scents have a powerful effect on your moods, so adding them can make your massage more relaxing or invigorating.


Here are a few scents and their effect on your mood:

Chamomile: Calming, soothes the nerves
Eucalyptus: Stimulating, good for aches and pains
Frankincense: Calming, aids relaxation
Jasmine: Antidepressant, good for treating postnatal depression
Lavender: Calming, good for headaches, insomnia, depression, aches, pains
Marjoram: Sedative, warming, comforting, good for period pains, insomnia, headaches,
increases local blood circulation, so useful after exercise
Rosemary: Stimulating, helps memory and clear thinking, good for rheumatic pain, aches after
exercise


The physical benefits of massage can range from improved circulation, release of endorphins (the bodyís natural painkiller), decreased depression and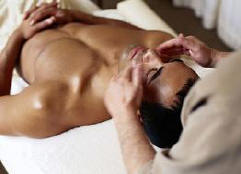 anxiety, help with insomnia, lowering blood pressure, pain relief (like migraine or back pain), to helping heal injured muscles faster.

All in all, if youíve never tried massage therapy, you should explore it. There is a good possibility that youíll get hooked.

On the lighter side, one comment that I get frequently from women: That felt better than having sex! When men comment, itís usually: That felt almost as good as sex!