De-Stress at Work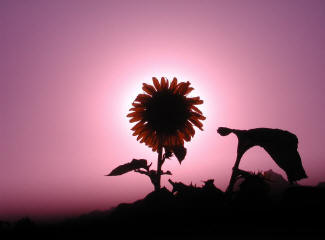 1. Create a neat and organized workplace

Keep your workplace always neat and organized. Nothing is more stressful than if you canít find something one minute before you have to go into a meeting.

Surround yourself with beautiful things that give you joy, make you feel good and inspire you, like pictures of your kids and pets, plants, a cartoon, smiley face or anything that makes you laugh and smile.


2. Have an active lunch

Instead of sitting in a crowded restaurant for lunch, why not take a healthy lunch you prepared the day before and opt for physical activity instead? The easiest exercise would be to take a brisk walk. You can do it anywhere and only need some comfortable shoes. Depending on the time you have, you could also go to the gym and work out, etc. Whatever suits you--and take your co-workers with you!


3. Get a chair massage

Make a suggestion to have a massage therapist come to your office from time to time to give fifteen minute chair massages. Not only will it relax your tight neck and shoulder muscles and improve your overall wellbeing, but statistics have also shown that it will increase productivity levels in employees (which provides a great selling point to your boss).


4. Delegate as much as possible

If you are the boss/manager/supervisor, you donít have to do it all yourself! Delegate as much as you can in good conscience. Not only will the people you work with appreciate the trust you place in them and will feel that they also have a stake in the success of the business, but it will help de-stress your life and you can concentrate on what is important to you while others work on issues they are perfectly able to handle.


5. Stay away from toxic co-workers

In every workplace, there seems to be somebody, sometimes more than one person, who radiates negativity, tries to engage people in vicious gossip, tries to play one against the other, tries to drag people down. Stay away from that person as much as you can.

If you think you are that person, please read my suggestions on how to become happy in ďDonít Worry, Be Happy!Ē


6. Recharge your battery

Take a few minutes from time to time throughout the day to take a break. Get up and walk around, stretch your body and do some deep-breathing exercises. Your body and mind will thank you for it.


7. Limit emails

Find ways to limit email use. Donít let email take over your life!


8. Carpool

If possible, try to find other people to carpool with, use public transportation or ride your bike.