Relaxation Techniques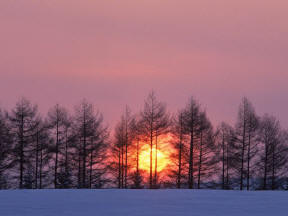 Nobody can avoid stress completely. There are various relaxation techniques, however, which can help us return to a state of balance in our lives. Select one or more you feel most comfortable with and practice them regularly. Your mind and body will thank you for it.


1. Massage

A good massage from a professional massage therapist can provide soothing relaxation for your mind as well as benefit the physical wellbeing such as increasing circulation.

Help yourself. If you experience sinus pressure, get relief by placing your fingertips at the bridge of your nose. Slowly slide your fingers down your nose and across the top of your cheekbones to the outside of your eyes. For shoulder tension relief, reach one arm across the front of your body to your opposite shoulder. Using a circular motion, press firmly on the muscle above your shoulder blade. Repeat on the other side.


2. Tai Chi

Tai Chi is a series of slow flowing body movements with the emphasis on relaxation, concentration and circulation of vital energy throughout the body. Because the movements are low impact and less strenuous, Tai Chi can be practiced by people of all ages and fitness levels but it appeals especially to older adults.


3. Yoga

Yoga (meaning: ďto uniteĒ) is a series of practices bringing together the physical, mental and spiritual components with the goal of becoming whole and complete.

On the physical level, yoga exercises are designed to tone, strengthen and align the body. On the mental level, yoga uses breathing techniques and meditation to quiet, clarify and discipline the mind. It aims to living healthy and having peace of mind.


4. Deep Breathing

Sit comfortably with your back straight. With one hand on your chest and the other on your abdomen, inhale through your nose, count to four and exhale through your mouth, counting to four. The hand on your stomach should move when you inhale and exhale while the one on your chest should move very little. You can do the same exercise stretching out on the floor. It can be done just about anywhere and anytime. All it takes is about ten minutes a day.


5. Progressive Muscle Relaxation

Deep breathing can easily be combined with the contraction and relaxation of muscles to get to an even higher level of stress relief. Get comfortable, tighten the muscles in your toes, hold for ten seconds, and relax, then do the same in your feet and move up your body--legs, abdomen, back, neck, face--contracting the muscles, holding for about ten seconds and relaxing them. Continue to breathe deeply.


6. Meditation

Meditation is a state where your mindís energies are coming together to focus on a comforting image, a particular sound, your breathing, etc.

Find a clean and quiet place, sit on the floor or on a chair, relax and close your eyes. You will find that you incorporate certain things that happen (such as body sensations and random thoughts) into your meditation experience. You reach a state of mindfulness, being completely aware of what is happening in the present moment, without questioning or analyzing it. If you use visualization, imagine a place where you feel at peace and you will be able to let go of all concerns.


7. Cardiovascular Exercise

Work up a sweat! For optimal stress relief, it is recommended to do cardio exercises at least 30 minutes on most days of the week. Itís good for your mind and your body!

American Massage Therapy Association www.amtamassage.org
International Taoist Tai Chi Society www.taoist.org
Yoga Alliance www.yogaalliance.com