Physical Activity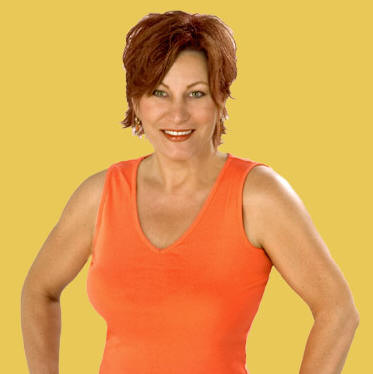 In order to reduce the risk of any disease, from heart disease to osteoporosis, experts suggest you can achieve and maintain a healthy lifestyle by eating a balanced diet and increasing your physical activity.

If you are overweight and up to this point have been mostly sedentary, please check with your physician before starting any weight loss and exercise program.

Just by using the following simple steps, you can already increase your physical activity in your daily life without much effort:

1. Do your housework, such as vacuuming, at a fast pace.

2. Cut grass and work in your yard, which is also excellent stress relief.

3. Don't be a couch potato with a bag of potato chips; rather eat some fruit and do some exercise
when watching TV: get an exercise bike, treadmill, ball, weights--and do a little regularly.

4. Have ďactiveĒ weekends: take part in a charity walk, take a bike ride, go to the park, have a
picnic and play ball, etc.

5. Walk the dog, or yourself. Start out with a ten-minute leisurely walk and increase it over time to
a brisk thirty-minute walk--every day (also a great stress relief). If you donít have thirty minutes,
split it up: walk for ten minutes around the block in the morning, ten minutes during lunch, ten
minutes after dinner.

6. Sign up for a water aerobics class at a pool or gym: gentle on your joints, therefore great for
older people.

7. Take any class involving physical activity and fun: dance, tai chi, self defense, etc.

8. Take the stairs rather than the elevator whenever possible.

9. When shopping, park your car at the end of the parking lot.

10. If you can, walk or ride your bike to run errands instead of using your car.

11. Consider taking ďactiveĒ trips and vacations, rather than just going to the beach.


Here is the general idea: Engage in various activities throughout the day which will keep you moving and are fun to do. Add music if it makes it more enjoyable for you, and surround yourself with supportive people.